Kristen Hale
LPC, BCN, Registered Play Therapist, IMH-Endorsed Level 3
Kristen Hal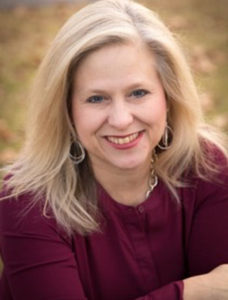 e is the owner and founder of Connect and Restore, LLC. She is a Licensed Professional Counselor and Supervisor, Registered Play Therapist, TBRI Educator, and Infant Mental Health Endorsed Level 3 Therapist. She received a B.A. in English from the University of North Texas, followed by an Master of Science in Counseling from Oklahoma State University. In addition to having been a coach and teacher for fifteen years, Kristen was a school counselor for two years after earning her master's degree, then eventually transitioned into outpatient mental health. She has worked in agency, private, and non-profit settings.
A mother of four and a wife for over 25 years, she has developed a passion for working with families as they build and maintain healthy relationships. Kristen often consults with school districts around the country, training educators in effective ways to build connections, foster positive relationships, and reduce discipline problems in the classroom. She has additional expertise and experience with attachment therapies for children fostered or adopted domestically and internationally. Most recently, she has been privileged to assist many adults and children in the treatment of Post Traumatic Stress Disorder through the use of EMDR therapy. An additional clinical interest for Kristen includes addressing the social-emotional and scholastic needs of the highly and profoundly gifted.
Her specific clinical approaches include Dyadic Developmental Psychotherapy, Eye Movement Desensitization and Reprocessing (EMDR), Child Parent Psychotherapy (CPP), Experiential Play Therapy, Child-Centered Play Therapy, Filial Play Therapy, Circle of Security, and Trust Based Relational Intervention.
After personally experiencing the life-changing effects of neurofeedback for both her daughter, son, and herself, Kristen became Board Certified in Neurofeedback through the Biofeedback Certification International Alliance. She is excited to offer comprehensive neurofeedback services for children as young as age 4 to adults.